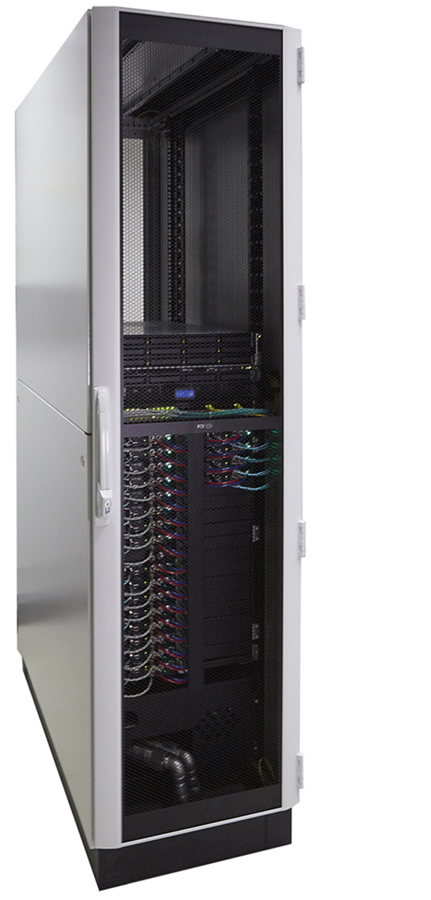 RSC Micro Data Center for HPC/AI - scope of use: for enterprises using high-performance computing for scientific, engineering and design purposes, creation of digital content, machine learning and big data processing in various combinations providing full control over computing workloads, results and data center storage, as well as centralized and secure control of all processes with restricted time frames, space, cooling and power budget.
RSC Micro Data Center can be used for quick deployment of full-fledged computing facility with minimum capital expenses. This solution can be used to build a branch network of small data centers that can be integrated with main data center of the organization.
Workloads: high-performance computing (HPC), 2/3D graphics (CG), machine learning (ML/DL), artificial intelligence (AI) and other tasks with flexible configuration and expansion capabilities.
Versatility: RSC Micro Data Center includes all software-configurable subsystems necessary for a modern computing cluster, including powerful servers (x86, GPU, FPGA), composable software-defined architecture, fast storage with Storage-on-Demand technology, communication and utility networks, power and cooling subsystems, RSC BasIS management system.
On customer's request RSC Micro Data Center can be equipped with access control system, uninterrupted power supply (UPS), fire protection and other systems.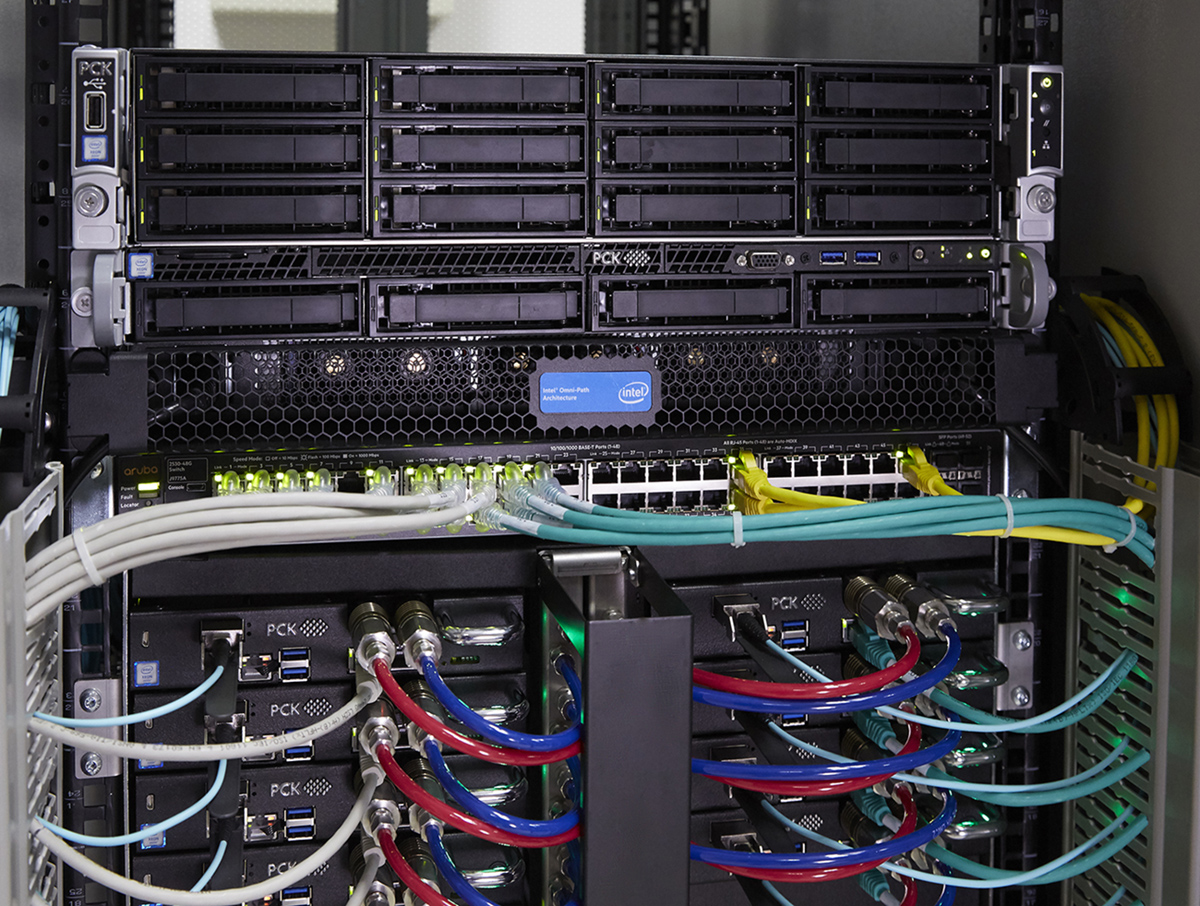 Fully autonomous solution — a powerful and compact computing cluster in a standard cabinet.
Fast commissioning with no need of capital construction, installation of air conditioning systems and/or forced ventilation.
Flexible scaling supporting business growth (up to 50 servers without interruptions).
Low noise level – can be placed in general-purpose rooms.
Protection of investments with versatile components and technologies.
High reliability and compact size with highly efficient liquid cooling system.
Ease of maintenance with RSC BasIS system providing single point of control and monitoring.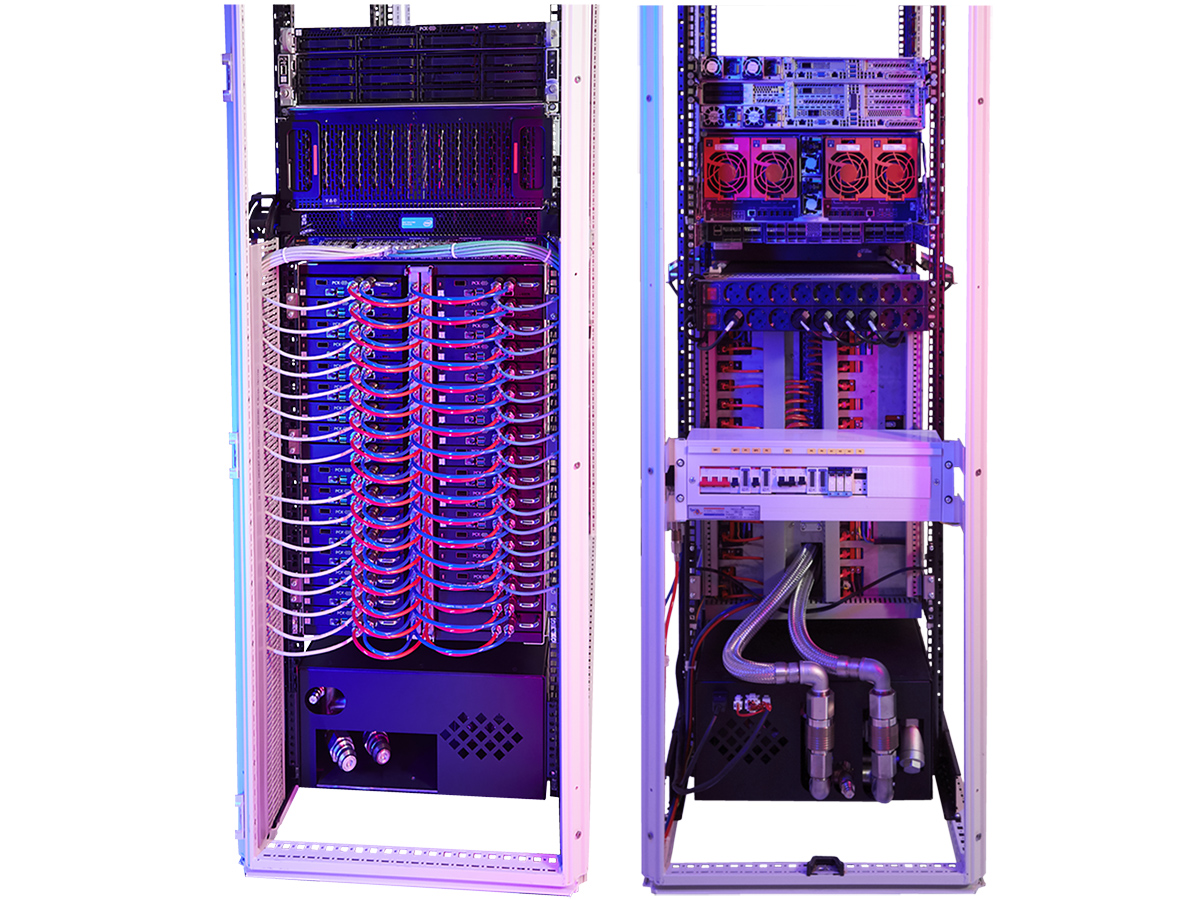 Modular solution supports addition of new modules and expansion of each module:
Server/storage module with 100% hot liquid cooling — 16U
Optional module for air-cooled equipment or partial liquid cooling (servers, network equipment, storage, UPS, fire protection) – up to 20U
Cooling, power and control module of Micro Data Center — 5U