Partners
RSC creates unique world-leading products and solutions in partnership with many Russian and international companies. Our most important partners are listed below.
Intel Corporation is the key partner of RSC group. RSC's supercomputers are based on Intel's architectures and technologies, including Intel® Xeon® Scalable processors, Intel® server boards, Intel® SSD and Intel® Optane™ SSD drives, Intel® Optane™ DC persistent memory.
RSC has long-term strategic partnership relations with Intel confirmed by the highest Titanium level in Intel® Partner Alliance Program.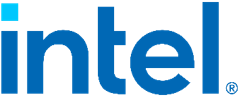 Cornelis Networks™ is a technology leader delivering purpose-built, scale-out fabrics accelerating high performance computing, high performance data analytics and artificial intelligence workloads. Cornelis supports over 500 global customer installations serving governments, academic institutions and commercial enterprises in their relentless pursuit of technological and scientific advancements.


Contact us
We are ready to answer all your questions and discuss opportunities for cooperation
Address
Moscow, Kutuzovskiy av., 36, building 23