High density with effective cooling
This effective solution can accommodate 153 independent high performance blade servers with 100% hot liquid cooling and 6 access layer switches in a single rack on an area of 0.8 m2.
Blade servers are installed in 3 columns, each column is equipped with a redundant power module that provides N+3 power redundancy for all servers in the column.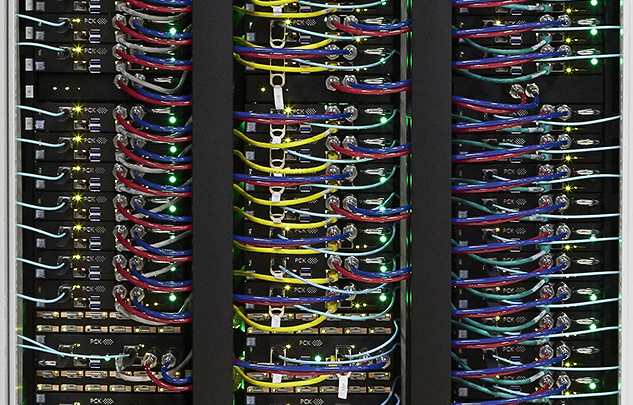 High energy density - cooling and powering up to 150 kW of compute power in a single rack. Coolant supply and power supply are safely separated on different sides of the rack.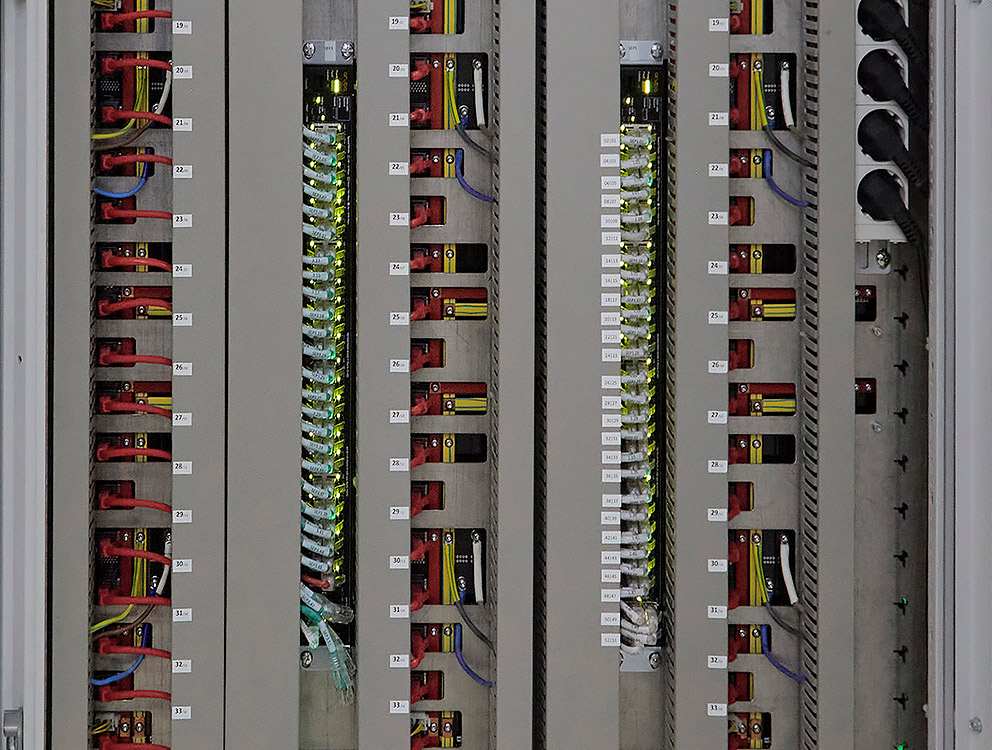 Ethernet switches inside the rack
All blade servers inside the rack can be linked into two independent networks — the control network and the application network. To do this, in the rear of the rack 6 Ethernet switches are placed with up to 52 ports each, the network speed up to 10 Gbps.
The rack is designed for the dense cabling placement to connect all servers to the control network, application network, and high-performance high-speed Intel Omni-Path or Mellanox InfiniBand EDR/HDR network.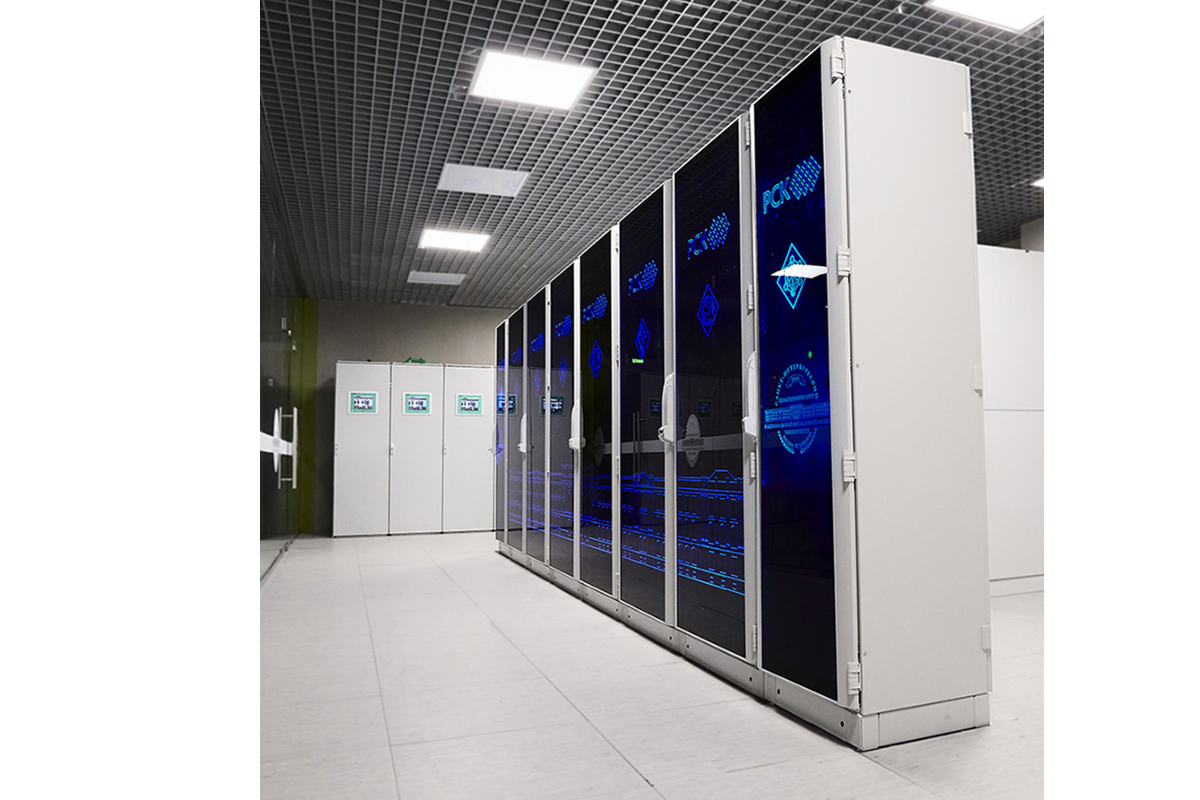 Convenient and easy scaling — quickly expand the number of racks and servers.
The installation of the RSK Tornado TCC153B rack is similar to the installation of a any standard IT rack.
This unique rack design allows to connect to infrastrucrute systems in one minute.
Easy installation of any number of blade servers — you can install or remove any server without interrupting the any other working one. Only one person is needed for installation or removing blade server, precise positioning without special tools.
More reliable and absolutely quiet due to the absence of mechanically moving parts.