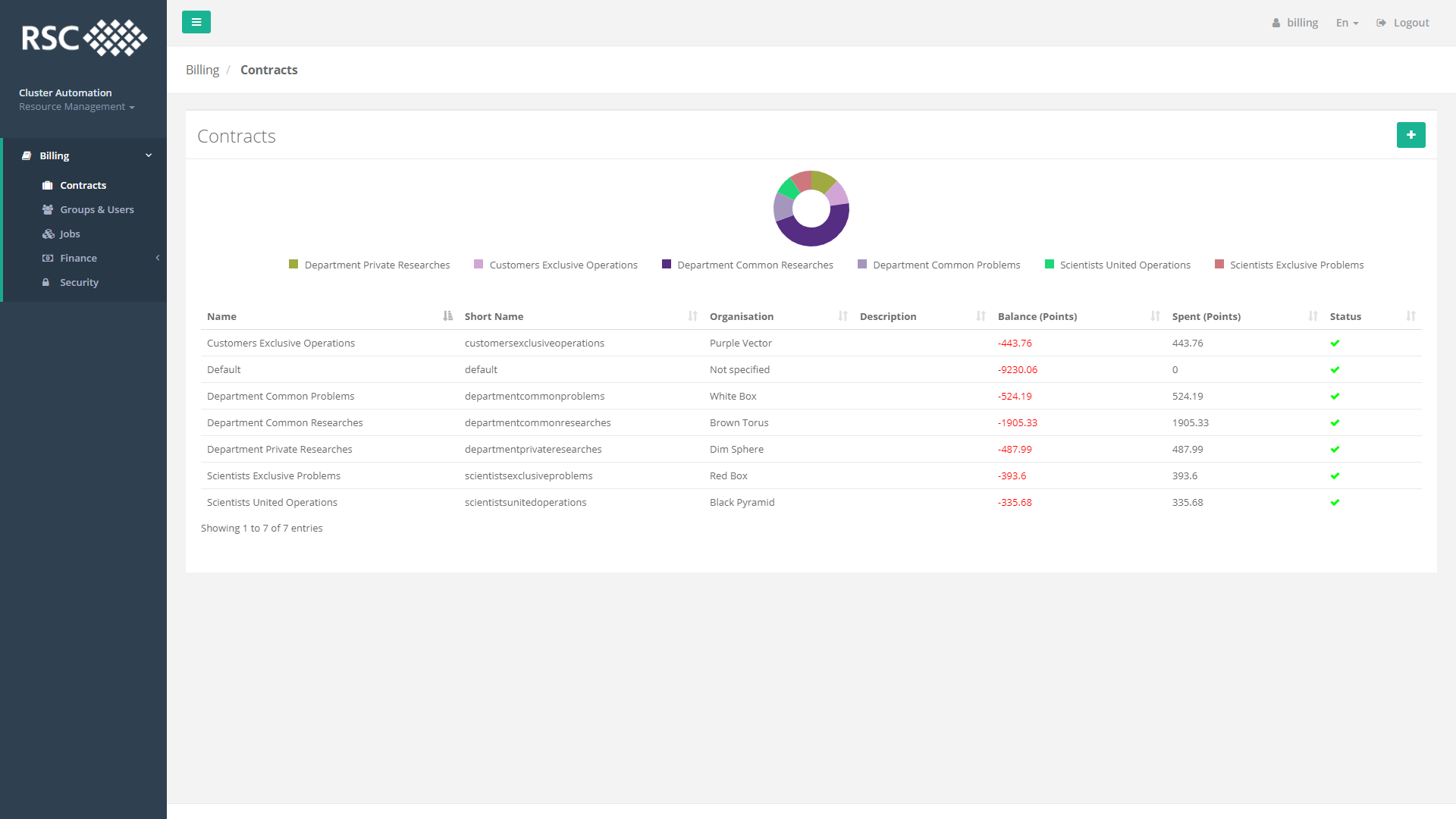 Contract and user management
Maintenance of contracts (agreements)
Linking user groups to contracts
Account transactions
Tariffication rules and resource conversion
Providing users with information about the current status of contracts
Accounting for user resource consumption
Centralized collection of the main metrics of consumption from all objects:
core-hours of servers of various types
watt-hours
use of software licenses
use of disk space for a compute and for archive storage
and other types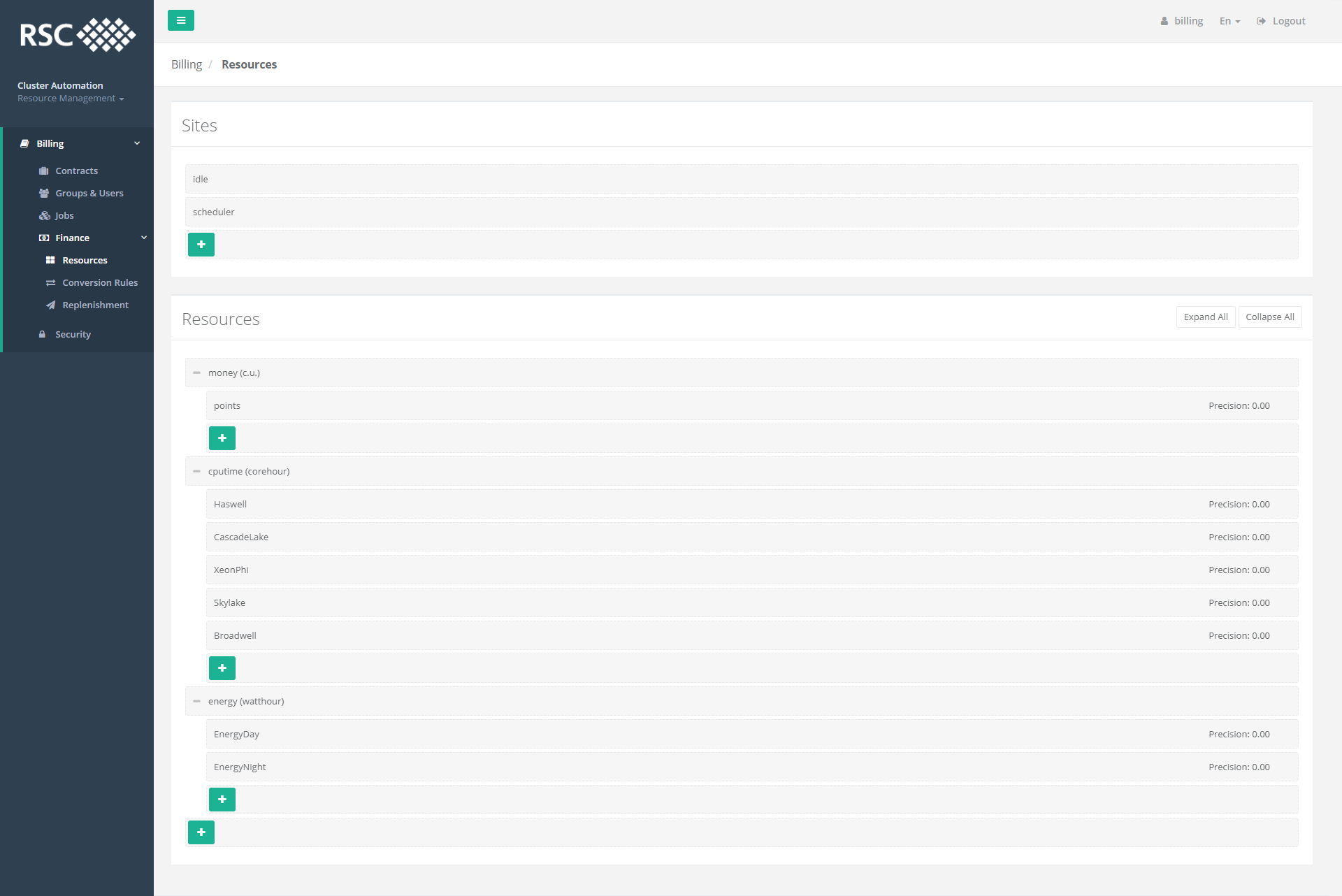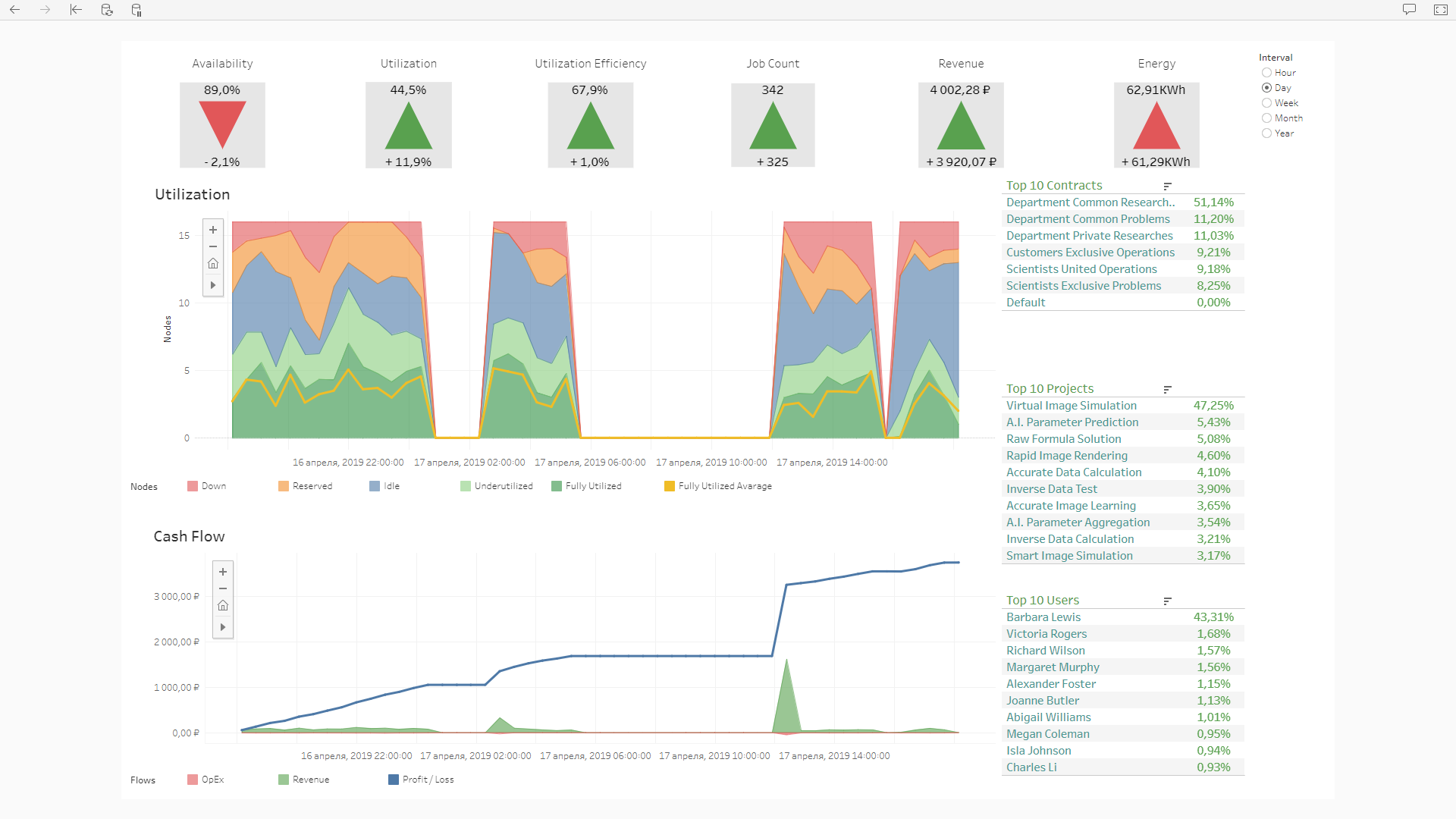 Analytical reports
Building a variety of reports based on the collected consumption metrics in the built-in interface, as well as the ability to integrate with third-party analytics systems, such as Tableau and others.
Integration with resource schedulers and management of usage policies
Managing user resources requests for supercomputer and cloud platforms.
Interaction with resource schedulers (API provisioning).