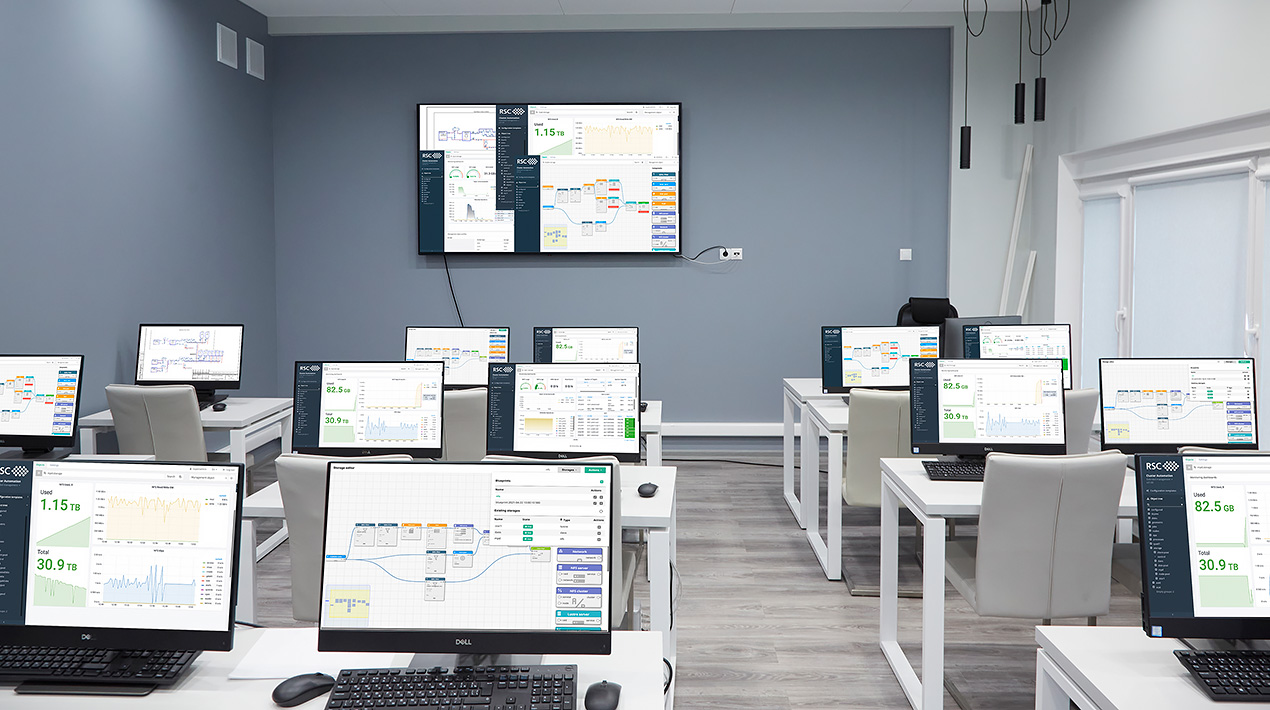 Training administrators, operators and users of our systems
Our company is ready to provide training to Customer's specialists for all completed and new RSC projects in all aspects of our solutions including infrastructure, computing systems, storage systems and software supplied by our company.
Complex integrated systems require a lot of attention and understanding both principles and details of the solution.
Trained specialists will help you reduce time to market for a complex system, will make the best decisions in critical situations and will successfully maintain the system for its entire lifetime.
We are proud of our systems and we want our customers to use them as long as possible.
Please tell us about your needs and we will offer the best training options for your specialists.
Contact us
We are ready to answer all your questions and listen to your proposals for cooperation
Address
Moscow, Kutuzovskiy av., 36, building 23