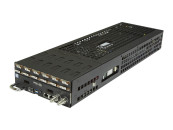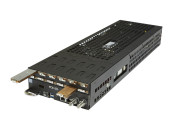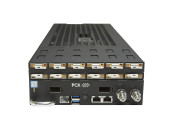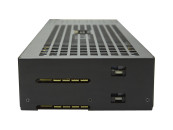 Blade server RSC Tornado TDN511S
Liquid cooled compact blade server with two 2nd Gen Intel Xeon Scalable processors.
12 NVMe solid state drives in compact form-factor
Can be used for high performance computing or server for data center.
Hardware management controller inside.
Compatible with RSC Tornado racks, need two installation slots.
Power redundancy N+3 with power redundant module.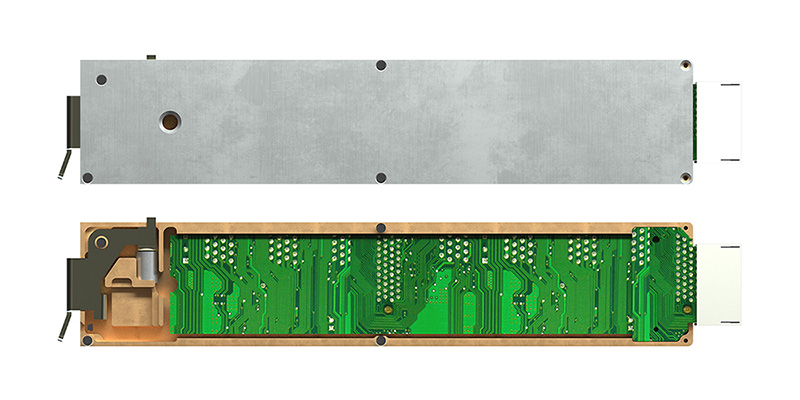 12 NVMe solid state drives in a high-dense blade server
All disks are hot-swappable with front panel access.
Fast storage with high capacity - up to 46 TB per blade server, performanсe up to 24 GB/s.
Combine NVMe drives with Intel® Optane™ SSDs to get optimal storage configuration for different types of load. Use RSC BasIS to manage and set up your storage.
Plus SATA solid state drive for operating systems files.
Up to 4.1 TiB of RAM with Intel® Memory Drive Technology (IMDT)
When combined with Intel® Optane™ SSDs, Intel® Memory Drive Technology transparently integrates the drive into the memory subsystem and makes it appear like DRAM to the operating system and applications.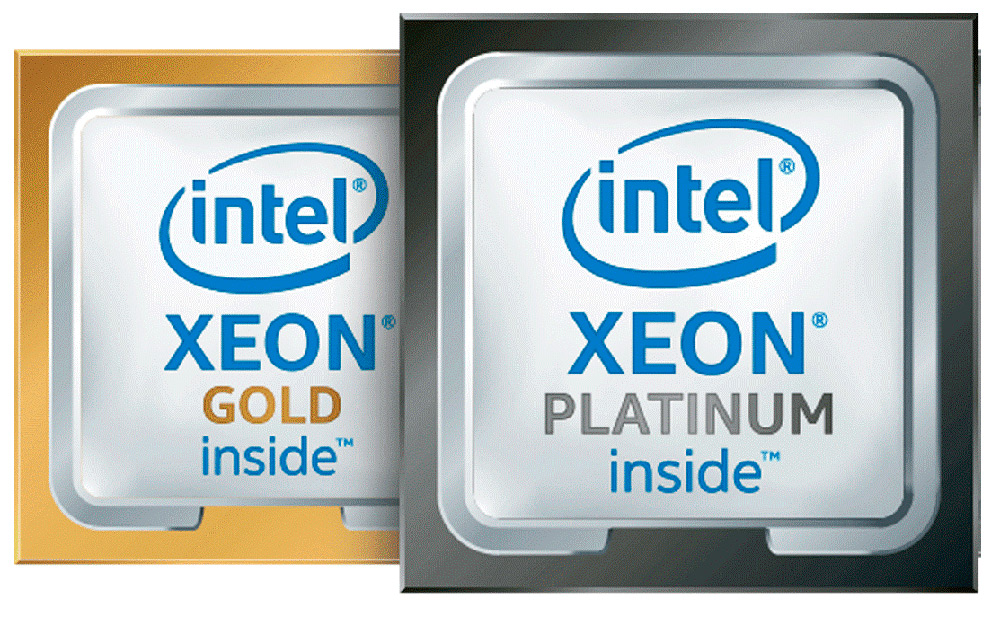 2nd Gen Intel® Xeon® Scalable
Higher Per-Core Performance: up to 28 cores, delivering high-performance and scalability for compute-intensive workloads across compute, storage, and network usages.
Intel® Deep Learning Boost (Intel® DL Boost) with Vector Neural Network Instruction (VNNI) bring enhanced artificial intelligence inference performance, with up to 30X performance improvement over the previous generation, 2nd Gen Intel® Xeon® Scalable processors help to deliver AI readiness across the data center, to the edge and back.
Greater Memory Bandwidth: 50 percent increased memory bandwidth and capacity. Support for six memory channels per socket, with speeds up-to 2933 MT/s (1 DPC).
Intel® Advanced Vector Extensions 512 (Intel® AVX-512): With double the FLOPS per clock cycle compared to previous-generation Intel® Advanced Vector Extensions 2 (Intel® AVX2), Intel® AVX-512 boosts performance, and throughput for the most demanding computational tasks in applications, such as modeling and simulation, data analytics and machine learning, data compression, visualization, and digital content creation
Reliable cooling for hottest processors
Even CPUs with TDP 205 W work stably and effectively. No throttling and losing performance!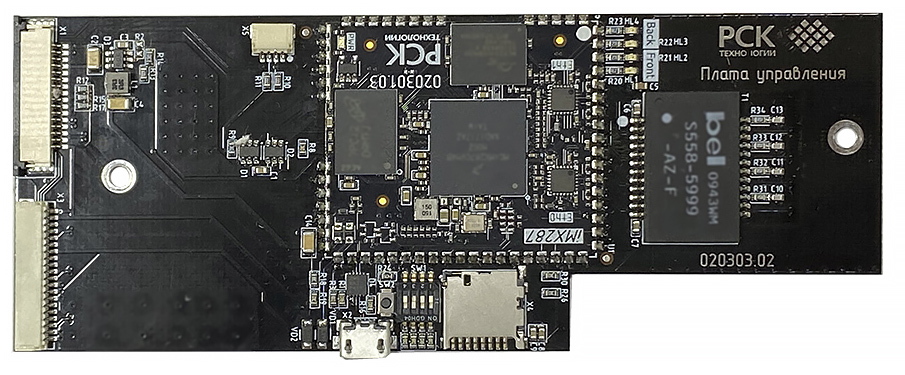 Node Management Controller (NMC)
Installed into each blade server for integration into a single composable architecture.
Performs advanced monitoring, management, monitors the prevention of possible emergencies and can also perform the tasks of the RSС BasIS Orchestration Platform, providing its resources for building composable computing and storage systems.

Hi-speed interconnect – 2 ports 100 Gbit/s each
Using high performance network technologies like Intel Omni-Path, Mellanox Infiniband EDR/HDR100, 100Gb/s Ethernet connected through two PCI Express 3.0 x16 ports.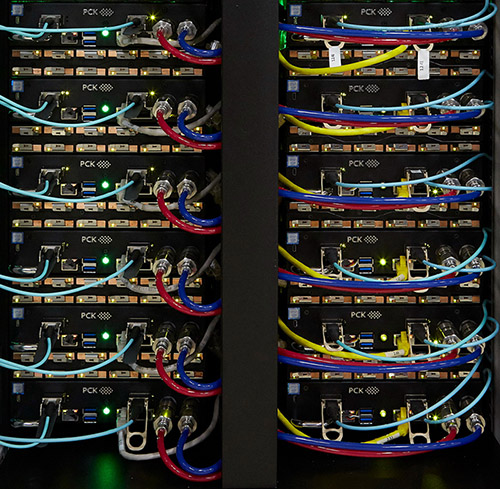 High-density hyperconverged system
In one RSC Tornado TCC153B rack, 800 x 800 x 2000 mm:
75 blade servers RSC Tornado TDN511S;
150 Intel Xeon Scalable CPUs;
up to 3.4 PB of high-speed software defined storage.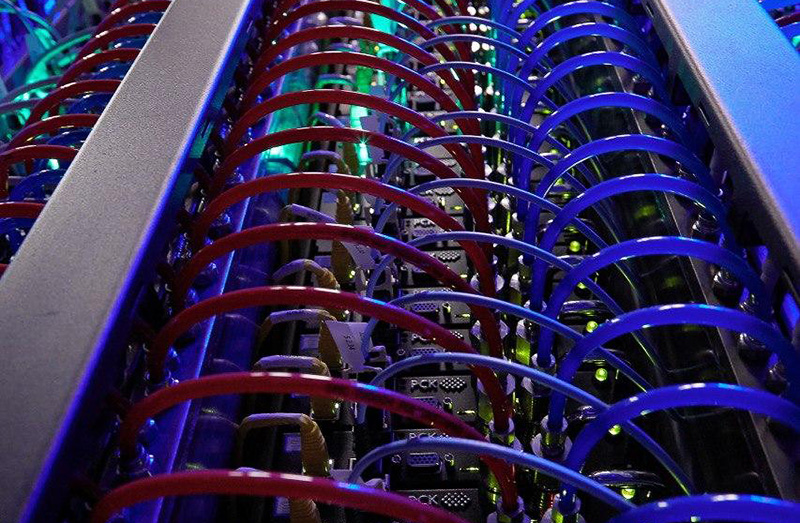 100% liquid cooling
no air cooling required;
high reliability – no fans and mechanically moving parts inside the servers and rack;
"hot water" cooling – free cooling all year round, PUE 1,04.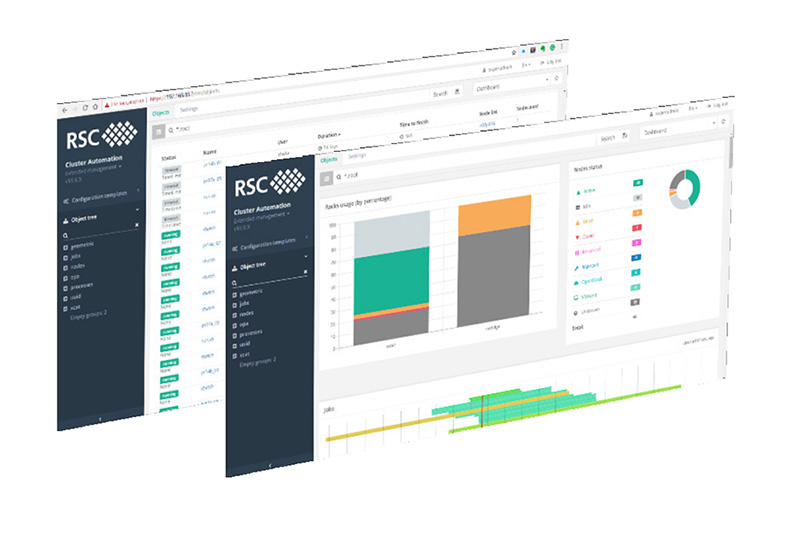 Easy to use with RSC BasIS management platform
Cluster installation complexity: By providing proven and complete set of HPC Cloud configuration templates and instruments.
Creating Software Defined Storage: based on software defined configurations, fully optimized for the user needs, with storage elements provisioned dynamically on request and exported either as a block or a filesystem.
Data center management complexity: By using a single approach to manage all data center layers: from infrastructure to user workload.
Data center knowledge management: By providing powerful APIs for data gathering and analysis, supported by extendable visualisation tools.
Data center Operation Automatization: By allowing system operators to create flexible automation scenarios based on collected data.
Platform Extensibility: Advanced Platform Framework and API to develop custom components based on micro-agent architecture

Most server operating system are supported – Linux CentOS, Red Hat Enterprise Linux, SUSE Linux Enterprise Server, Windows Server, VMware